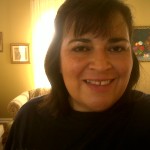 I became a member of The Church of Jesus Christ of Latter-day Saints
on October 25th, 2003.  I chose that day because of my grandfather's
birthday.  He was such a remarkable grandfather and what better way to
honor him by being baptized on his birthday.  My conversion seemed to
have taken place very fast but in retrospect it took about 20+ years.
So I was looking to go to Yellowstone National Park because I love
visiting National Parks.  As I research and research, the flights were
so expensive but in all my searches for National Parks I kept being
drawn to Utah.  As it was Utah had several National Parks.  So I
decided to explore Utah instead for the National Parks.
At the time I was working for a pharmaceutical company, I was coming
back from a sales meeting when I met Mackenzie on the plane.  She was
a young lady who was heading to Nauvoo to serve a mission for her
church.  Our plane ride was short from Chicago to Springfield, IL.  We
started talking and she was from Utah, as it was I was heading to Utah
on vacation the following week.  I asked her about Zion and Bryce and
Arches.  She told me all about them and she also said when in Utah you
have to go to Temple Square.  I had no idea what Temple Square was but
if it was a site to be seen I would see it because that's the kind of
person I am.
Our conversation on the plane, was great, she was a law student and
when I asked her what kind of law she wanted to practice she said,
well I am studying to be a lawyer but ultimatly my goal is to be a
mom.  As she said that I wondered why I had chosen the route to be
supermom, trying to do everything and feeling very mediocre about
being a mom, a wife, a career person.  I was struggling with those
issues.  She gave me a Book of Mormon and told me to read it, that I
would find answers in that book.  I took the book and put it in my
bag, not sure if i would read the book but I did not want to hurt
Mackenzie when we had had such a great conversation.  She reminded me
about Temple Square and gave me her e-mail in case I had any
questions.
My trip to Utah came and I was so excited.  I took my son and my aunt
from Colombia, Maria Helena, better known as Mane, came with me.  We
stayed in an Indian timpee.  I love doing things that are unusual and
create memorable memories.  Sleeping in that timpee was so awesome,
When I arrived the lady from the Timpee said just check in your timpee
and I will take care of the credit card later on.  This was odd, I had
never been to a hotel before where they let you checked in without
your credit card information.  There was something different about
Karen, there was something different in general about the people in
Utah.  In the Indian camp a great bonfire always took place at night.
It was such a peaceful place and the sky just beamed in brightness.
We did some Indian games and crafts and the traditional smores under
the fire.  We also had great conversations about God.  As I told her
my plans of the National Parks I was going to see, I asked her if she
knew of a place called Temple Square?  Just like Mackenzie, she told
me I needed to go there without a doubt.  She recommended that I watch
a movie entitled The Testament.  It took two nights before Karen
actually took my credit card information.  She took it before I checked
out.
So my trip included Bryce, Zion, Grand Canyon , Las Vegas and of
course Temple Square.  Once in Temple Square I viewed the movie and
was given a tour by some missionaries.  Those missionaries in Temple
Square had no idea that they made a difference in my conversion.
They asked me if I would be interested in learning more about the
church, that missionaries could come to my house once I would get back
to Illinois.  I accepted.    So far my encounters with people from Utah
had been very positive.
So the missionaries began coming to my house.  I had requested Spanish
missionaries since Mane was with me and I was hoping that she would be
interested as well.  Once the missionaries came to my house I began to
listen to their teachings.  They told me to pray and really ask
Heavenly Father if the Book of Mormon was true.  I took the book in
one of my trips.  As I was staying in a hotel all by myself, I prayed
to God, asking if the book was true to show me that it was. It almost seemed
as a dare. I flipped the pages and closed my eyes and began reading where
my finger stopped the pages.  The first thing I read was Alma chapter 32. 
I read the chapter in regards to faith and the musterd seed and without a doubt I
knew that it was true.  I was touched by the Holy Spirit and knew in
reading that chapter that the book was true.
The missionaries came again and I was very eager to learn all that I
needed to learn.  When are you coming againg?  What's the next step?
What is the next lesson about.?
They explained the Word of isdom and being a coffee drinker I did not
know how I would be able to not drink coffee since I loved coffee so
much.  The missionaries asked to pray for help and that God would help
me find a way to overcome my desires for coffee. I prayed and without
a doubt I did not struggle in giving up coffee.  I had a headache for
one day and I was done with coffee and have not had any coffee since I
made the commitmement to get baptized.
So it seemed that my conversion took place within 2 months from the
time I met Mackenzie to the time I actually got baptized.  I was an
easy investigator wanting to learn.  But looking back my conversion
began when I was about 8 years old.  So in the church people will
often say that you are planting seeds. Most converts have at least 7
encounters before they are baptized.
My first encounter took place when I was about 8 years old.  The
missionaries came to my house in Colombia.  My parents accepted a
visit from them, I don't remember anything that they said, other than
they wore the white shirts and a suit and had a tag saying
missionaries from the Church of Jesus Christ.  I remember the sweet
spirit I felt.  Of course at that age I had no idea what it was.  I
believe I was ready at that time to accept the gospel  but did not
have the power to make that decision.  My parents thanked the
missionaries for the messages but did not convert.
My second encounter was Dr. Nordli, a neurologist I worked with.  He
had been raised a mormon in Utah.  Although he was an inactive member of
the church, there was something very special about him.  We often had
great talks and just the way he was touched my heart.
3rd encounter-Mackenzie from the airplane
4th encounter-Karen the lady from the Indian Timpee
5th encounter- missionaries from Temple Square
6th encounter- missionaries who visited me at home
7th encounter-members who welcomed me in church as I was investigating
the church
So don't ever under estimate the seed that you are planting, even if
it seems small.  The missionaries from Colombia or even Temple Square
have no idea that they made a difference in my life.  As far as they
may have thought the visit with my parents did not lead to a
conversion, but how wrong they are.
I am the first person in my family to be a member of the church.  I
guess I am the pioneer for our family.  If you are my generation, I
urge you to keep Heavenly Father  close to you all the time.  Grow your
testimony every day and know that I knew that first moment when I read
Alma 32 that the Book of Mormon was true without any doubt whatsoever.
 I hope my son and my grandkids and other family members will know
that for themselves as well.  Read the Book of Mormon every day and
find the answers. The first time I began reading the book  I have not
stopped.  Every day I made it a point to read a chapter.  Sometimes I
read the book in english, other times in Spanish and even in Italian.
No matter what language I read the book and I always learned something
that I did not know before.  I love our Savior Jesus Christ.  I love
my Antonio (my son) with all my heart and I just pray that we will always have
our testimonies increase.  I pray that we can be sealed as a family
one day.