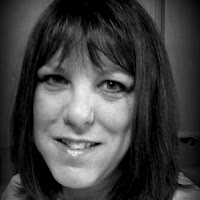 In 8th grade I met my best friend and through her two more friends all who belonged to the Church. Their love, friendship and example helped me to stay on a straight and narrow path as a kid. Through our high school years I would spend week nights with my best friend and attend Seminary with her in the morning, or if I spent weekends with herI would attend church with her on Sunday morning before heading home. I would also attend Stake Youth dances or activities so I had a lot of exposure to the Church growing up. Her mom was called as a Stake Missionary and would "practice" the discussions on me.
After graduating from High School we went our separate ways and I felt lost.  I eventually became a Jehovah's Witness while looking for my spiritual home. After 5 years I still felt lost and even more alone. At that time my best friend moved to the town I lived in and into a house about a mile away from me. My interest in the Church started back up again and by Christmas I was very interested. My friends gave me a Book of Mormon. I began to read it and got through the first several chapters before I got stuck. Literally got stuck, I could not understand any verse. It was like the words were thrown onto the page at random and nothing made sense. I got more and more frustrated until I actually threw the book across the room. I sat there and stared at it until I heard that still small voice tell me to pray. So I got down on my knees and truly opened my heart to my Heavenly Father. I prayed to understand where I was in His plan, to know if the Book of Mormon was true and to know without a doubt. When I finished my prayer I picked up the Book of Mormon and started reading again and read for a couple of hours with perfect understanding. I knew that the Book of Mormon was true, and as Joseph Smith expressed I knew it was true, I knew God knew I knew and therefore I could not deny it.
I was baptized a few weeks later and have never doubted again. That was 21 years ago and through the gospel I have gained amazing friends and a wonderful family. I am so grateful to my Heavenly Father for all that he has given me and am grateful for the gospel in my life.